Carrier Fan Coils Units »
Horizontal Fan Coils 42C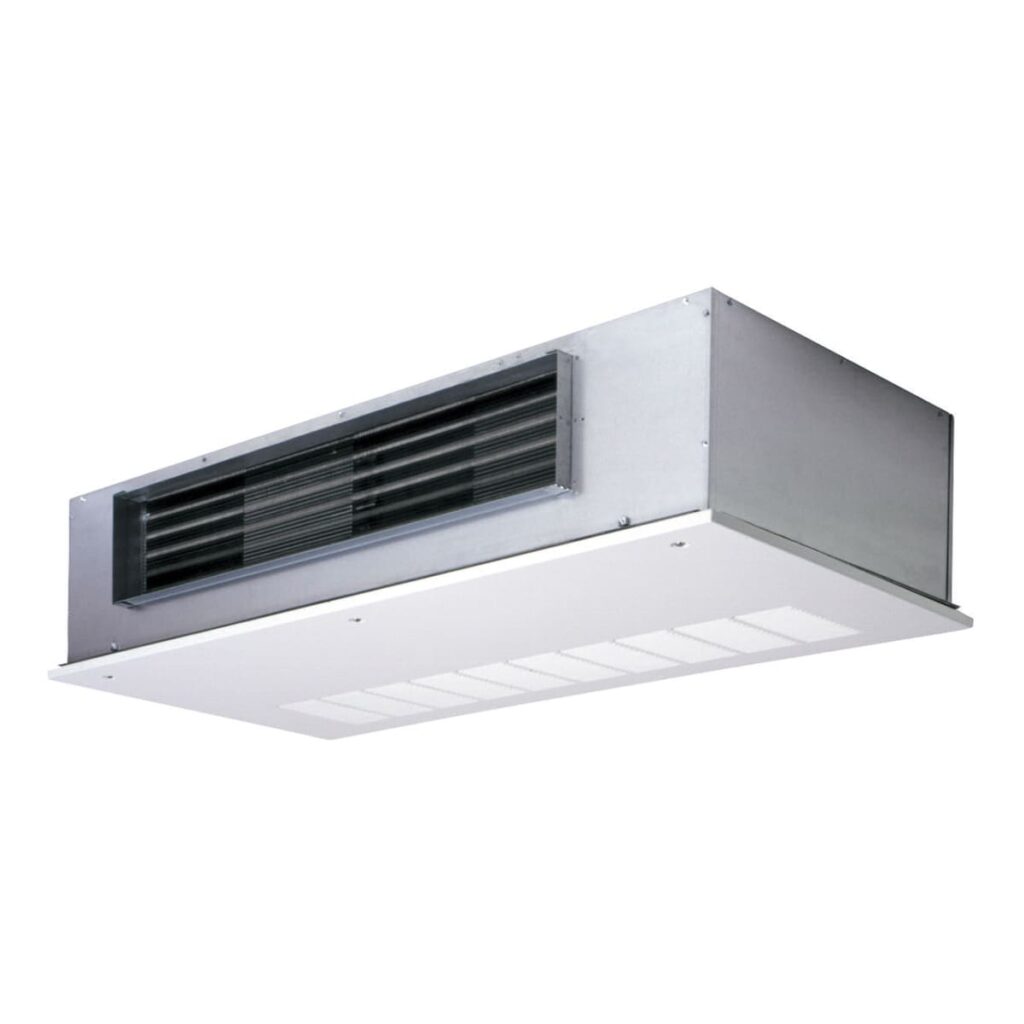 200 to 1,200 Cfm
42CA - Furred-in
42CE - Furred-in with Plenum
42CG - Cabinet
42CK - Cabinet, Ducted

Ideal for installation in hotels, apartments, and other multi-room buildings, 42 series fan coils combine heating and cooling performance with easy, low-cost installation. The 42C units are designed to occupy a minimum space, using furred-in, painted cabinet, or telescoping bottom panel models. Custom colors allow the unit to blend with any interior design.
Airflow capacities from 200 to 1200 Cfm
2-pipe or 4-pipe system combinations
Economical, 3-speed fans deliver the right amount of conditioned air for comfort needs at any load
Optional electronically commutated motors deliver peak operating efficiency
Sound-absorbing insulation is used to line the cabinet
Certified performance in accordance with AHRI Standard 440
Coils are factory leak tested at 300 psig air pressure with coil submerged in water
All equipment wiring complies with NEC requirements
Base units are ETL certified for USA and Canada standards
Unit casing meets UL 181 and NFPA 90A standards
Units independently tested and certified in accordance with IBC and OSHPD for seismic applications
Cleanable or throwaway filters available
Removable panels make access to components and connections easy
Label information adhered to each unit includes model, size, coil information, electrical information, and tagging data
Condensate drain pans are available in stainless steel or heavy gage galvanized steel constructions, along with optional condensate overflow switches
Piping, drain, and wiring connections are readily accessible
Factory-installed controls
Single point electrical connection
Predrilled mounting holes and slots
Compact unit casing accommodates installation in reduced ceiling plenum space
Valve packages available
Factory-Installed Options
3-speed switches
Line voltage thermostats
24V Carrier Debonair® programmable or non-programmable thermostats
Product Integrated direct digital electronic controls (i-Vu® control system using BACnet protocol)
Chilled water or direct expansion cooling coils
Hot water or steam heating coils
Total or auxiliary electric heat
Service switches
Custom colors
Permanent or throwaway filters
Automatic air vent and drain on water coils
Double deflection discharge grilles
Tell-tale drains and stainless steel drain pans
Condensate overflow switch
Dual density fiberglass, foil faced fiberglass or closed cell insulation
PSC, High Static PSC, or ECM motors
Seismic certified construction (OSHPD & IBC)
Field-Installed Accessories
Remote mounted thermostats
Valve packages factory wired and assembled for field mounting
Drip lips for collection of condensate under valve packages