A Passion for PTAC Units NYC
A PTAC unit provides comfort, warmth, and peace to our life after an exhausting day. If you are looking for a heating and cooling unit in NYC, find the one unit and service that will work tirelessly for you.

Remember your Granny hugging you at Thanksgiving. Think of sitting at the kitchen table with a cup of hot cocoa and your favorite aunt. The love and warmth that you were surrounded with then can still be felt with a PTAC unit throughout the cooler months.

There was nothing more wonderful than those moments. The comfort, security, and peace of being home with your family is always precious. Now you're grown, independent, and living with your own family. Choose to continue to experience the comforting feelings from your childhood. Create that comforting environment and the warmth of your family in your own home. A PTAC heat pump unit will wrap your entire family in warmth.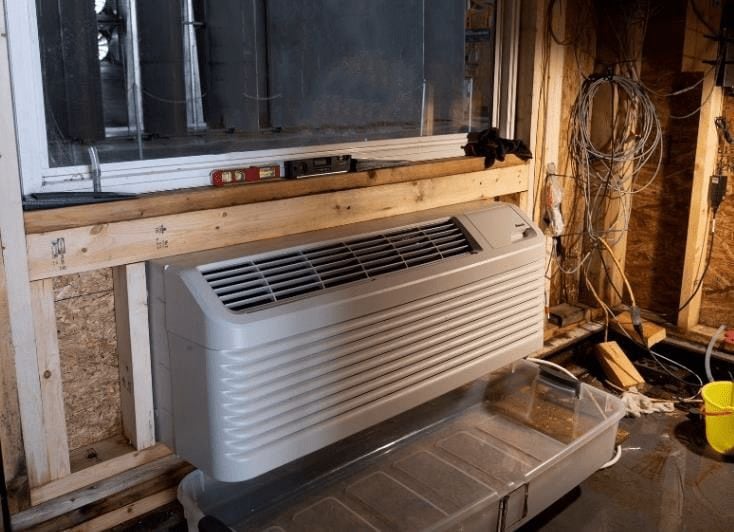 Remember that freedom of the hot summer days as children? A bike ride or a swim in the pool or lake were always a nice cooling treat. Yet, the comfort of being able to escape the heat by returning to a nice cool home was always the best feeling. Create that same comfortable atmosphere in your own home with reliable cool PTAC air conditioning.

Find the PTAC service provider who will guarantee your home comfort. PTAC Units NY is a passionate team of professional technicians. We are a family-owned business that offers PTAC repair, replacement, and installation service across NYC.

Call us today to learn more and receive a free estimate for your air conditioner needs.
Serving Our Community with Air Conditioning Solutions
PTAC Units NY is a locally owned company that provides all-in-one packaged terminal air conditioner services. Our mission is to serve the community with high quality service and affordable solutions for PTAC systems. We are always focused on your comfort and security. From day one, you will be connected with professional, fully trained, and dedicated service contractors.

Every one of our customers are family. We are passionate and sense a deep responsibility for our customer's satisfaction. Our team is a fully licensed and insured company of heating and cooling professionals. We are ready to serve our you 24/7 for any air conditioner installation and PTAC repair services.

PTAC Units NY has a standard for high quality, affordable, and reliable PTAC repair, replacement, and installation services. Since 1996, we have helped over 1500 satisfied clients and completed more than 1620 projects across the five boroughs of New York City:

• Brooklyn • Queens • Bronx • Staten Island • Manhattan
We are experts of PTAC service providers. Our mission is to bring access to PTAC units in every home, commercial apartment building, healthcare center, office building, and other private space. We want everyone to experience the unwavering dependability of semi-portable heating and air conditioning units. Your personal spaces should always be a zone of comfort and peace for you and your family or employees. When you are comfortable, you feel more productive and efficient. You can achieve this with a great heating and air conditioner unit and our excellent service.

Call us today for a reliable PTAC technician to meet your needs.
Trust is the foundation for all relationships. We learn as a child that our family is there for us. Our PTAC services always begin with reciprocated trust and reliability.
You have found the most cost-effective PTAC company in NYC. Our PTAC installation, repair, replacement, and service are the most affordable around. Yet, we only use high quality equipment to meet your heating and air conditioning needs.
3. Commitment to Our Customers
We conduct business across the five boroughs of New York City. Our team has the reputation for meeting all needs for our customers when it comes to PTAC services. Our dedicated employees are committed to assisting you through every service.
5 Benefits of A PTAC Unit
Still not sure what a PTAC unit actually is? A packaged terminal air conditioner is a self-contained heating and ventilation unit. They are highly efficient at cooling or heating your room. The units are not bulky like a traditional central heating or air conditioning unit. PTAC units are the top-choice for many industries in New York City.

A PTAC unit, when properly installed, will provide many benefits for your NY home or business.
1. Controlled Temperature
This unitary air conditioning and heating system are the favorite of most businesses in NY. A PTAC is proven to provide controlled temperature in an individual enclosed room.
Paying high energy bills will be a worry of the past as a PTAC unit is very energy efficient. It only cools heat the room that is occupied rather than the entire home. You can save up to 70% on your monthly energy bills with a unitary PTAC unit.
The hospitality business needs to provide quiet and peaceful nights for their guests. Rely on a PTAC to heat and cool your individual rooms without the noise. PTACs won't bother your guests with the loud sound of ventilation.
4. Lower Carbon Footprint
Carbon emissions are harmful to your health and to the environment. PTAC units are designed to offer lower carbon emissions than a traditional heating and air conditioning system unit.
One concern for a ventilation unit, especially for heating systems, are the risk of fires. But a PTAC unit is safer for your workplace or home. Invest in a certified PTAC service provider in NYC to ensure safe installation.
PTAC Units NYC is the New York's Local HVAC company that is all about bringing comfort solutions for our customers.

Our certified and licensed PTAC specialists offer affordable PTAC installation and service across the five boroughs of New York City.

With over 25 years of experience, we have the skills and the equipment to provide exceptional service to each of our customers.

Contact us today for the best PTAC units and highly rated local PTAC services in NYC
PTAC Units NYC is the New York's Local HVAC company that is all about bringing comfort solutions for our customers.

Our certified and licensed PTAC specialists offer affordable PTAC installation and service across the five boroughs of New York City.

With over 25 years of experience, we have the skills and the equipment to provide exceptional service to each of our customers.

Contact us today for the best PTAC units and highly rated local PTAC services in NYC